Kokkel chalet - Cottage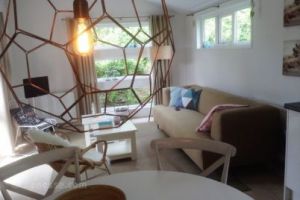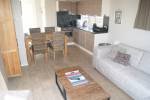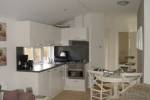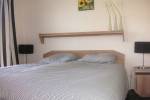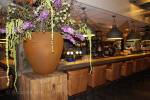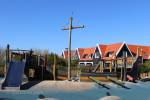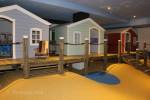 Deze chalets staan op 'Strandpark de Zeeuwse Kust'. Een unieke locatie vlak onder de duinen van Renesse, op zo'n 250 meter afstand van het Noordzeestrand.

De Kokkel is een chalet voor maximaal 4 personen. De woonkamer is uitgerust met TV, DVD-speler, verwarming en openslaande deuren naar de tuin.
De keuken is standaard voorzien van een vaatwasser en combimagnetron.
Het chalet heeft altijd 2 slaapkamers waarvan 1 met een 2 persoonsbed 160x200 en 1 kamer met een stapelbed.
In de badkamer vind u een douche, een wastafel en een toilet.
Alle chalets hebben een eigen parkeerplaats en zijn voorzien van tuinmeubilair.
In een aantal chalets is het toegestaan om te roken en om met uw huisdier(en) te verblijven.
For information and reservation
Strandpark De Zeeuwse Kust
Helleweg 8, Renesse
tel. +31 111 462 424
mail.
E-mail
web.
Website
Characteristics
Price indication: From €525,00 per week.
Max. 4 personen.

Bedrooms: 2.
Bedden: 2.
Stapelbed.
Bathrooms: 1.

Floor space: ±46 m².
Pets allowed after consultation.
No smoking.
Kitchen
Refrigerator.
Coffee machine.
Water boiler.
Dishwasher.
Combi microwave.
Outside
Garden.
Garden furniture.
Car parking place.
Location
Distance to the beach: ±250 m.
Distance to the city centre: ±2,0 km.
On holiday park.
Detached.
Occupancy rate
November 2022
44
1
2
3
4
5
6
45
7
8
9
10
11
12
13
46
14
15
16
17
18
19
20
47
21
22
23
24
25
26
27
48
28
29
30
December 2022
48
1
2
3
4
49
5
6
7
8
9
10
11
50
12
13
14
15
16
17
18
51
19
20
21
22
23
24
25
52
26
27
28
29
30
31
January 2023
52
1
01
2
3
4
5
6
7
8
02
9
10
11
12
13
14
15
03
16
17
18
19
20
21
22
04
23
24
25
26
27
28
29
05
30
31
February 2023
05
1
2
3
4
5
06
6
7
8
9
10
11
12
07
13
14
15
16
17
18
19
08
20
21
22
23
24
25
26
09
27
28
March 2023
09
1
2
3
4
5
10
6
7
8
9
10
11
12
11
13
14
15
16
17
18
19
12
20
21
22
23
24
25
26
13
27
28
29
30
31
April 2023
13
1
2
14
3
4
5
6
7
8
9
15
10
11
12
13
14
15
16
16
17
18
19
20
21
22
23
17
24
25
26
27
28
29
30
May 2023
18
1
2
3
4
5
6
7
19
8
9
10
11
12
13
14
20
15
16
17
18
19
20
21
21
22
23
24
25
26
27
28
22
29
30
31
June 2023
22
1
2
3
4
23
5
6
7
8
9
10
11
24
12
13
14
15
16
17
18
25
19
20
21
22
23
24
25
26
26
27
28
29
30
July 2023
26
1
2
27
3
4
5
6
7
8
9
28
10
11
12
13
14
15
16
29
17
18
19
20
21
22
23
30
24
25
26
27
28
29
30
31
31
August 2023
31
1
2
3
4
5
6
32
7
8
9
10
11
12
13
33
14
15
16
17
18
19
20
34
21
22
23
24
25
26
27
35
28
29
30
31
September 2023
35
1
2
3
36
4
5
6
7
8
9
10
37
11
12
13
14
15
16
17
38
18
19
20
21
22
23
24
39
25
26
27
28
29
30
October 2023
39
1
40
2
3
4
5
6
7
8
41
9
10
11
12
13
14
15
42
16
17
18
19
20
21
22
43
23
24
25
26
27
28
29
44
30
31
November 2023
44
1
2
3
4
5
45
6
7
8
9
10
11
12
46
13
14
15
16
17
18
19
47
20
21
22
23
24
25
26
48
27
28
29
30
December 2023
48
1
2
3
49
4
5
6
7
8
9
10
50
11
12
13
14
15
16
17
51
18
19
20
21
22
23
24
52
25
26
27
28
29
30
31
January 2024
01
1
2
3
4
5
6
7
02
8
9
10
11
12
13
14
03
15
16
17
18
19
20
21
04
22
23
24
25
26
27
28
05
29
30
31
Location