Frisia cruises - Attraction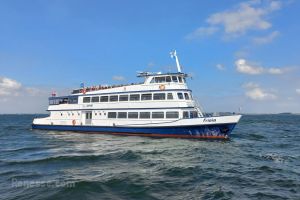 Across the Oosterschelde (Zeeland), there are seal safari tours held regularly by Frisia tours. The tours are led by a nature guide or an experienced captain. Departure from St-Annaland or Zierikzee.
Furthermore Frisia cruises is near the following sights: Stadhuismuseum Zierikzee (±350 m), Gastshuiskerk Zierikzee (±350 m), Museumhaven Zeeland (±600 m) & Prince Helicopters (±2,9 km).
For information:
Afvaart Zierikzee
Het luitje 2, Zierikzee
tel. +31 166 654 321
web.
Website