Funtastic Casino Renesse - Attraction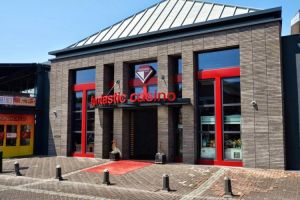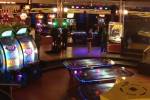 Family Funhouse indeed offers fun with a wide range of gaming machines. From famous pinball machines and classic video game arcades to the latest sports games and simulators.
Fairground games, such as ball rolling and tossing, coin sliding, plush animals and watch grabbing, it's all possible in the Family Funhouse. All won value points are redeemable at the prize counter for fun prizes for young and old.
All visitors over 18 years old can gamble to their hearts content in Family Funhouse. We provide entertainment on various slot machines, where the player gets a chance to win the jackpot. Game Kingdom also offers excitement with the 8 player roulette, not to mention the multiple euro coin sliders.
Furthermore Funtastic Casino Renesse is near the following sights: Bowling Renesse (±20 m), Funhouse Renesse (±20 m), Climbing the church tower of Renesse (±300 m), Tennis & Midgetgolf Renesse (±850 m) & Slot Moermond (±1,1 km).
For information:
Hogezoom 182, Renesse
tel. +31 111 468 061
web.
Website