Maritime MuZEEum Zeeland - Museum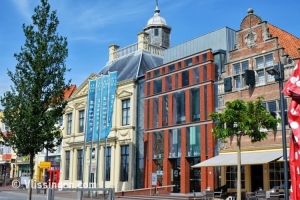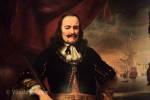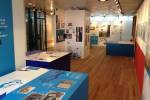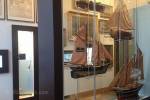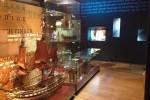 The MuZEEum in Vlissingen, centrally located in this historic port city, offers a deep and diverse look at maritime history and culture. With nearly 20,000 objects in its collection, the MuZEEum is known as one of the most important maritime museums in the Netherlands.
What Can You Expect?
Exceptional Collections: The MuZEEum manages an extensive and varied collection of historical and maritime objects. See, among other things, a fifteenth-century ship's chest, as well as unique coin and medal collections and a tile collection that is part of the unique heritage of the Netherlands.
Michiel de Ruyter Collection: Discover the fascinating world of Admiral Michiel de Ruyter through various paintings and objects that tell his story. Highlights include a painting of Michiel de Ruyter by Ferdinand Bol and the 'View of Vlissingen' by Petrus Segaers, both from the seventeenth century.
Maritime Archaeology: The MuZEEum houses one of the most important maritime archaeological collections in the Netherlands, with remarkable artifacts from the VOC era of the Dutch Republic.
Company Historical Collections: The collections also include company historical pieces from Schelde KMS, PSD, Olauline, Loodswezen regio Scheldemonden, Waterschap Scheldestromen, and art collections from Wim Hofman, Jan Sanders, and Leendert van der Pool.
A Destination for Maritime Enthusiasts and History Buffs
A visit to the MuZEEum in Vlissingen is a captivating dive into the world of maritime adventures, historical heroes, and cultural treasures. Discover the stories that surround the waters of Zeeland and the objects that bring these stories to life.
Set sail on the waves of history at the MuZEEum Vlissingen!
Furthermore Maritime MuZEEum Zeeland is near the following sights: Reptile Zoo Iguana (±200 m) & Cine City (±600 m).
For information:
Maritiem MuZEEum Zeeland
Nieuwendijk 15, Vlissingen
tel. +31 118 412 498
web.
Website