De Burghse schoole - Museum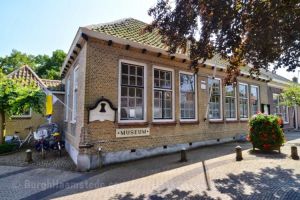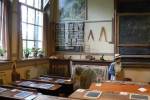 The 'Burghse Schoole' is an authentic school from around 1845, which is a characteristic of the village, where many Burgh generations enjoyed their education .
The Burghse Schoole opened its doors in 1992 as a museum.
It accommodates three exhibition areas. First, an authentic classroom dating from 1920. What's more is a classroom for temporary exhibitions, and a room decorated according to the theme of the Carolingian Ringwalburg, which is situated behind the museum. Also, the archaeological finds can be seen from the 'Kop van Schouwen'.
Nostalgic memories from the childhood of many, come to life in the classroom, which is decorated as a class of 1920.
The slate, the chalk, the penwiper, the primer, the blackboard, the school bag, the school boards and many other objects will most certainly take you back in time.
Furthermore De Burghse schoole is near the following sights: Huis van Burgh (±600 m), Golf Farm Molenberg (±1,2 km), Passagiersschip de Onrust (±2,2 km), Climbing Forest Westerschouwen (±2,9 km) & Plompe toren (±2,9 km).
For information:
De Burghse schoole
Kerkstraat 3, Burgh
web.
Website