Zilthus - Apartment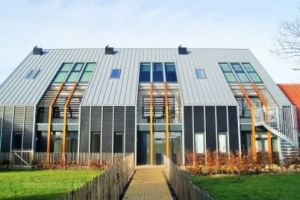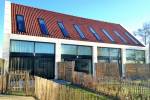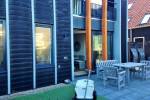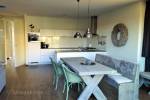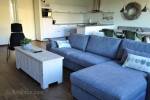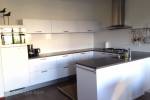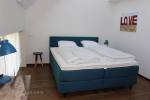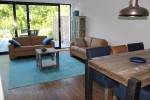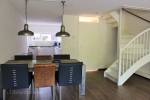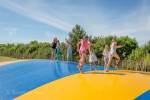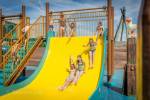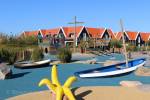 Duinhus is opposite located at Strandpark De Zeeuwse Kust and offers spacious, comfortable apartments for 6 or 8 people. Duinhus is equipped with all modern conveniences and has a warm décor. You have a beautiful view at the dunes from these houses, and in a short walk (200 meters) you'll be with your toes in the sand.
Duinhus provides a wonderful holiday for families with children. Due to the fine private garden with terrace and lawn area children can play outside. On the inside there is more than enough room for everyone with spacious bedrooms and two bathrooms. During the day you can enjoy the outdoors, and in the evening you can stay cozy in the spacious living room.

All Duinhus homes have a kitchen with integrated fridge, dishwasher and cooking facilities. In the adjacent living room there is place for everyone with a spacious (dining) table and a cozy corner seat. You enter the terrace with lawn through the sliding doors.
You will find one or two spacious bathroom(s) on the first floor and 2 to 3 bedrooms. You have a clear view at the dunes from the bedrooms at the front of the house, and you'll have a clear view at the stars from the bedrooms at the back. You will find an extra bedroom on the third floor, possibly a second bathroom and separate laundry area. Also this spacious room offers you a clear view of the dunes.
For information and reservation
Strandpark De Zeeuwse Kust
Helleweg 8, Renesse
tel. +31 111 468 282
mail.
E-mail
web.
Website
Characteristics
Price indication: €600,00 to €1.200,00 per night per person.
Max. 4 personen.
Floor space: ±100 m².
Pets not allowed.
No smoking.
Location
Distance to the beach: ±250 m.
Distance to the city centre: ±1,5 km.
Occupancy rate
September 2022
35
1
2
3
4
36
5
6
7
8
9
10
11
37
12
13
14
15
16
17
18
38
19
20
21
22
23
24
25
39
26
27
28
29
30
October 2022
39
1
2
40
3
4
5
6
7
8
9
41
10
11
12
13
14
15
16
42
17
18
19
20
21
22
23
43
24
25
26
27
28
29
30
44
31
November 2022
44
1
2
3
4
5
6
45
7
8
9
10
11
12
13
46
14
15
16
17
18
19
20
47
21
22
23
24
25
26
27
48
28
29
30
December 2022
48
1
2
3
4
49
5
6
7
8
9
10
11
50
12
13
14
15
16
17
18
51
19
20
21
22
23
24
25
52
26
27
28
29
30
31
January 2023
52
1
01
2
3
4
5
6
7
8
02
9
10
11
12
13
14
15
03
16
17
18
19
20
21
22
04
23
24
25
26
27
28
29
05
30
31
February 2023
05
1
2
3
4
5
06
6
7
8
9
10
11
12
07
13
14
15
16
17
18
19
08
20
21
22
23
24
25
26
09
27
28
March 2023
09
1
2
3
4
5
10
6
7
8
9
10
11
12
11
13
14
15
16
17
18
19
12
20
21
22
23
24
25
26
13
27
28
29
30
31
April 2023
13
1
2
14
3
4
5
6
7
8
9
15
10
11
12
13
14
15
16
16
17
18
19
20
21
22
23
17
24
25
26
27
28
29
30
May 2023
18
1
2
3
4
5
6
7
19
8
9
10
11
12
13
14
20
15
16
17
18
19
20
21
21
22
23
24
25
26
27
28
22
29
30
31
June 2023
22
1
2
3
4
23
5
6
7
8
9
10
11
24
12
13
14
15
16
17
18
25
19
20
21
22
23
24
25
26
26
27
28
29
30
July 2023
26
1
2
27
3
4
5
6
7
8
9
28
10
11
12
13
14
15
16
29
17
18
19
20
21
22
23
30
24
25
26
27
28
29
30
31
31
August 2023
31
1
2
3
4
5
6
32
7
8
9
10
11
12
13
33
14
15
16
17
18
19
20
34
21
22
23
24
25
26
27
35
28
29
30
31
September 2023
35
1
2
3
36
4
5
6
7
8
9
10
37
11
12
13
14
15
16
17
38
18
19
20
21
22
23
24
39
25
26
27
28
29
30
October 2023
39
1
40
2
3
4
5
6
7
8
41
9
10
11
12
13
14
15
42
16
17
18
19
20
21
22
43
23
24
25
26
27
28
29
44
30
31
November 2023
44
1
2
3
4
5
45
6
7
8
9
10
11
12
46
13
14
15
16
17
18
19
47
20
21
22
23
24
25
26
48
27
28
29
30
December 2023
48
1
2
3
49
4
5
6
7
8
9
10
50
11
12
13
14
15
16
17
51
18
19
20
21
22
23
24
52
25
26
27
28
29
30
31
January 2024
01
1
2
3
4
5
6
7
02
8
9
10
11
12
13
14
03
15
16
17
18
19
20
21
04
22
23
24
25
26
27
28
05
29
30
31
Location