Mini Camping Boot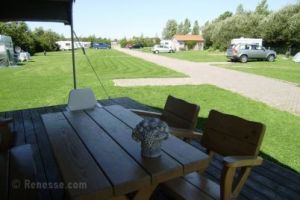 If you are looking for a site with a fantastic view, you are at the right place. The edge planting is not very high yet here, but it means the view of the surrounding fields and farmlands is ...
Price indication: €14 to €19 per night per person.
Beach distance: ±3,0 km.
honden allowed after consultation.
Camping de Welle
Zuidwelleweg 2, Noordwelle
web.
Website
Meidoornhoeve
Hogezoom 101
tel. +31 111 672 390
web.
Website
Camping Waverijn
Armhoeksweg 6, Burgh Haamstede
tel. +31 111 651 269